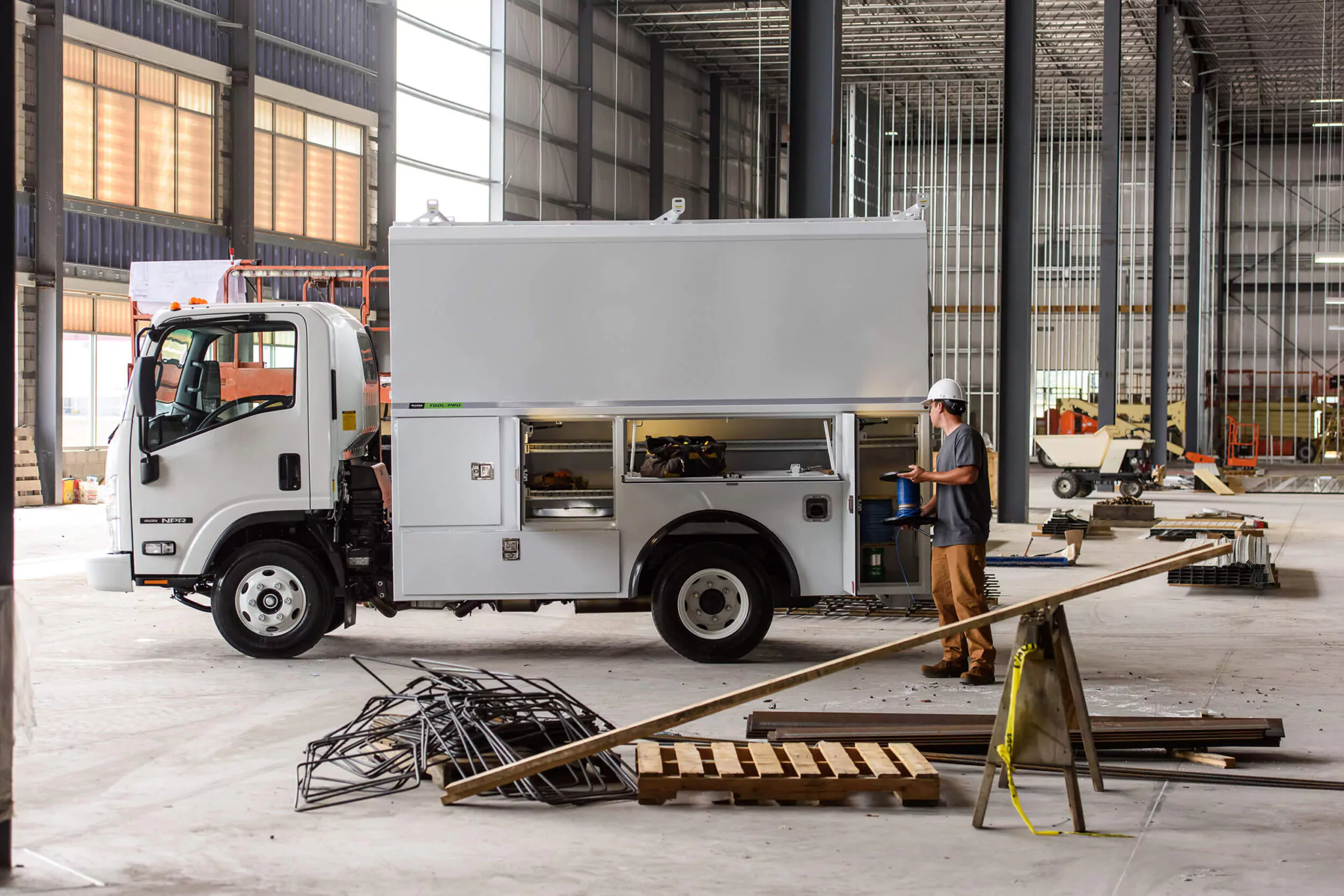 FAQs
Find Answers to Your Questions
Lease Returns
You can return your truck and lease a new Isuzu, purchase or refinance using Isuzu Finance top-rated refinance programs for qualified customers.
Follow the manufacturer's guidelines for proper maintenance found in the owner's manual. Try to keep exterior dings, chips, scratches, corrosion etc. to a minimum or keep total cab and body damage to less than $250.00
Exterior, interior (seat fabric, carpet, mats, head/door liner free of burns, cuts, tears and stains. Glass, lenses and mirrors are to be kept free of damage. Missing and broken parts are subject to charges at the time the truck is returned. All power equipment: lights, audio equipment, security systems and other components must be maintained in good working conditions.
No, do not perform any mechanical modification to the truck such as suspension changes, engine adoptions, post-delivery customizations, fuel system adaptions, wheelbase alterations, etc. all body alterations (vehicle coloring, lettering etc.) must be restored to the original condition prior to returning the truck.
An invoice will be sent to you listing the inspection findings and any subsequent charges which you will be responsible for. To avoid these charges you can have the truck repaired through an authorized dealer.
Engine: must be mechanically and operationally sound. No oil leaks or coolant leaks and free of internal contamination. Battery, starter, alternator and other ignition system components must be in sound condition and capable of starting and charging the system under the chassis' own power. Air conditioning compressor must be operational. Other items include: Drivetrain, brakes, tires, frame and cab/body.
Yes, each truck has to have a title free and clear of all liens at the time of returning the truck. All replacements parts bought throughout the time of the lease must meet original equipment manufacturer's specifications.
Yes, the truck must pass DOT inspection, meet end of lease terms and be able to go into service without repair. The customer/lessee must certify to the best of their knowledge that the odometer readings on the truck accurately reflects the actual miles for each truck unless otherwise noted and properly documented.